Posts: 2
Joined: Fri Oct 11, 2019 1:26 am
A while back I bought a clone MDI2 (I know, it's an MDI in a 2 case

). Had to return it because of the dreaded Pin 2/VPW no comms problem under T2W that many have had. The replacement MDI 1 works fine on our VPW cars. But what I have found that, again under T2W, on our new(er) GMLAN car, it will only comm with modules on the high speed bus (pins 6 and 14). It will not comm with any module on the low speed bus (pin 1). This same MDI works great as a J-box on our Toyota 4Runner under Techstream. So my question is this, as I do not own a vehicle newer than 2009 but I am looking ahead.....are there any comm problems with the clones on 2014+ vehicles running GDS2? Is it simply a D-PDU/T2W issue?
---
I use tech2win regularly, MDI1's work perfectly fine with it on GMLAN/HSCAN and all other GM protocols.
If you have looked at the PCB shots of the MDI2 clones (MDI1 unit in a MDI2 case), you will see its a massive...massive change over the original MDI1 boards. Its likely mistakes or poor PCB work that is causing the problems. This is typical if purchasing the cheapest option on something like aliexpress, the old saying "You get what you pay for" applies here.
If your going to use a clone, you are best making sure you use something that is as close to the original as physically possible to ensure theres no unwanted surprises like GMLAN not working.
I have a graveyard of bad units from over 10+years now. No matter what, they do eventually fail. Mine don't even leave a work bench either!

Your Local Aussie Reverse Engineer
Contact for Software/Hardware development and Reverse Engineering
Site:
https://www.envyouscustoms.com
Mob:+61406 140 726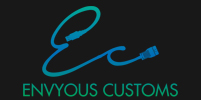 ---
Who is online
Users browsing this forum: No registered users and 7 guests