So I just bought one of these. They're on eBay for $25. I had to find the drivers on a site listing a black version named GoDiag. Forscan found it as a device. I'll test tomorrow and report. No 60 day license required like my vcx nano. Also found obdwiz for free and it sees it as a device, supports most protocols.

---
Posts: 1813
Joined: Sat Aug 06, 2011 7:58 am
Location: Padstow NSW
I'll be interested in just how good the devce is.
---
No mention of pin 1 single wire low speed canbus.. But it does say gds2 supported??

I have no need but for the $$ I might grab one to see??

I found it on ebay, I suspect the internals are just like the toyota mini vci's there as well.. No pin 1 support, that makes it a deal breaker for me. Others might make use of it for the pin 2 vpw and 6&14 high speed communication..
---
So it works with forscan, but no mscan as described. Doesn't work with tech2win, or pcmhammer. Hammer will let you select device, can query pcm for Vin and OS, but fails at uploading kernel. Will keep updating as I learn. Also learned obdwiz wants you to register for free when you attempt to connect to vehicle, and fails when it doesn't recognize the device.
---
Sounded very promising.. until it didn't.
Almost went to buy one myself to see what was inside of it!
Your Local Aussie Reverse Engineer
Contact for Software/Hardware development and Reverse Engineering
Site:
https://www.envyouscustoms.com
Mob:+61406 140 726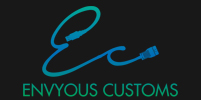 ---
I'll open it and post pics later. Also want to test with gds2 and report.
---
---
Posts: 170
Joined: Thu Jun 07, 2018 8:15 am
Location: Fort Collins, Colorado
-David

I'm a machinist... because engineers need heroes too.
---
Quite a few components that they have left pads for.

Plenty capable CPU when going through the data sheet.

Can't quite make out what the SOIC8 chip is on the second image which is closed to the top left of the board, starting with 293. Trying searching come variants and nothing pops up. Appears to have pin 2 running to it which would control either VPW or PWM.
Your Local Aussie Reverse Engineer
Contact for Software/Hardware development and Reverse Engineering
Site:
https://www.envyouscustoms.com
Mob:+61406 140 726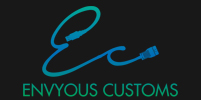 ---
Posts: 260
Joined: Sat Apr 25, 2020 6:09 am
---
Who is online
Users browsing this forum: No registered users and 3 guests