Anybody know of a good resistance type TPS which fits on the end of a D shaped shaft for conversion of a non GM TB which has a switch type TPS as stock?
---
haha, that's a mouthfull, got a pic?
---
Rewording: I need a TPS to fit on the end of this. I can adapt up the mounting points, but need something to fit the D shape. Any ideas?
Attachments

tps.jpg (143.02 KiB) Viewed 7926 times
---
Something like this one fitted to the RHS of the solex TB? I replaced the original switch with this before I changed plans and used a GM TB.
I'll get a better pic and dimensions/part number next time I'm in the shed.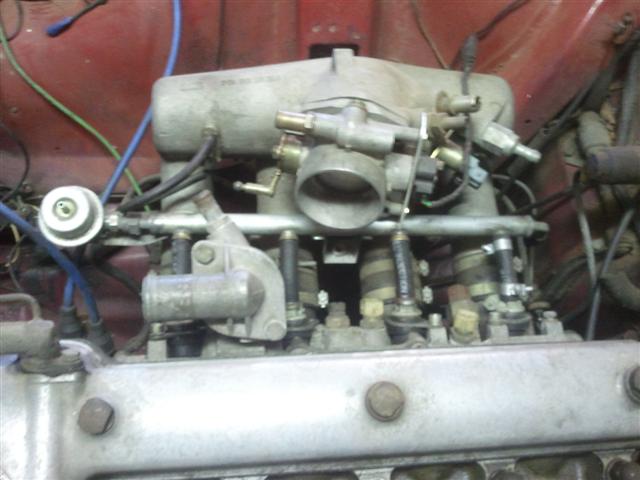 ---
Yeah, that looks good, cheers!
---
---
Posts: 10271
Joined: Sat Feb 28, 2009 9:05 pm
Location: Tenambit, NSW
i think there is a falcon one like that which works too, not sure on much detail for it though.
No matter what the question is, the answer is always more horsepower!

Just starting out? Have a read of the getting started guide
Basic tuning of a delco ECM with $12P thread
Advanced tuning of a delco ECM with $12P thread
---
EB falcon I think - but they cost a bit more than these from memory.
---
It turns out I have one of the spectrol variants of the sensor festy posted on my g200w, but looking around the net they seem to be an expensive and discontinued part, so prefer to find something from the junkyard.
So we matched up this nissan/JECS item (the orginal isuzu one was also stamped JECS), and ripped the old one to bits, hit it with the angle grinder and made up an adapter plate. The adapter plate spaced it out just right so mechanically its the goods. The main connector is no connection for mid swing with a switch for idle and switch for WOT, but the extra connector coming out the side - for the auto trans I believe - has analog on it. I hooked it up:
Code: Select all

Nissan Delco
------ -----
Green/Black --> Grey
Green/Red --> Black
Green --> Blue

And it starts at 0% and swings with the butterfly opening but tops out at 45%. Not sure if Im going to need to add a balast resistor somewhere, hook it up differently, or if something needs to be configured in $12P?
Attachments

isuzu nissan JECS tps_s.jpg (148.19 KiB) Viewed 7864 times
---
Might need to have a play with "TPS - TPS Full travel - Worst case minimum voltage". Go WOT at check the TPS voltage in TP, just make the worst case voltage a tad lower than that.
---
Who is online
Users browsing this forum: No registered users and 2 guests