Posts: 11
Joined: Sun Apr 08, 2018 12:38 pm
Hi 28Ford,

Wondering how your project was going?
I am still working on that Transit van conversion. Loom is getting modified by Castlemaine Rod Shop. Crossmember and engine are ready to go in. Then the fun starts with connecting everything up, e.g. radiator, tailshaft, fuel system, tacho, speedo, exhaust, etc.

Hooroo
David
---
Hi David,
Yes, still progressing. In the process of rebuilding the V6 with a Mace Engineering Stage II Cam/ECU package.
It's all plumbed up (fuel/brakes), dash is complete now, seatbelt mounts done, exhaust headers fabricated, wiring completed (finally

).
Spent countless hours making a lot of bespoke panels, like the bonnet and custom bonnet sides, then a nerf bar for the front of the frame for the number plate and indicators.......the list is never ending.....
So, hopefully by Sept it will finally be up and running (well, enough to go around the block anyway), then its the long road to the panel shop for paint....oh, and fit the windows and rubbers. Anyway, here's a few random pics.
You must be stoked to get your loom back from Castle Auto. Keep into David.....will be cool when its done.
Cheers, Pete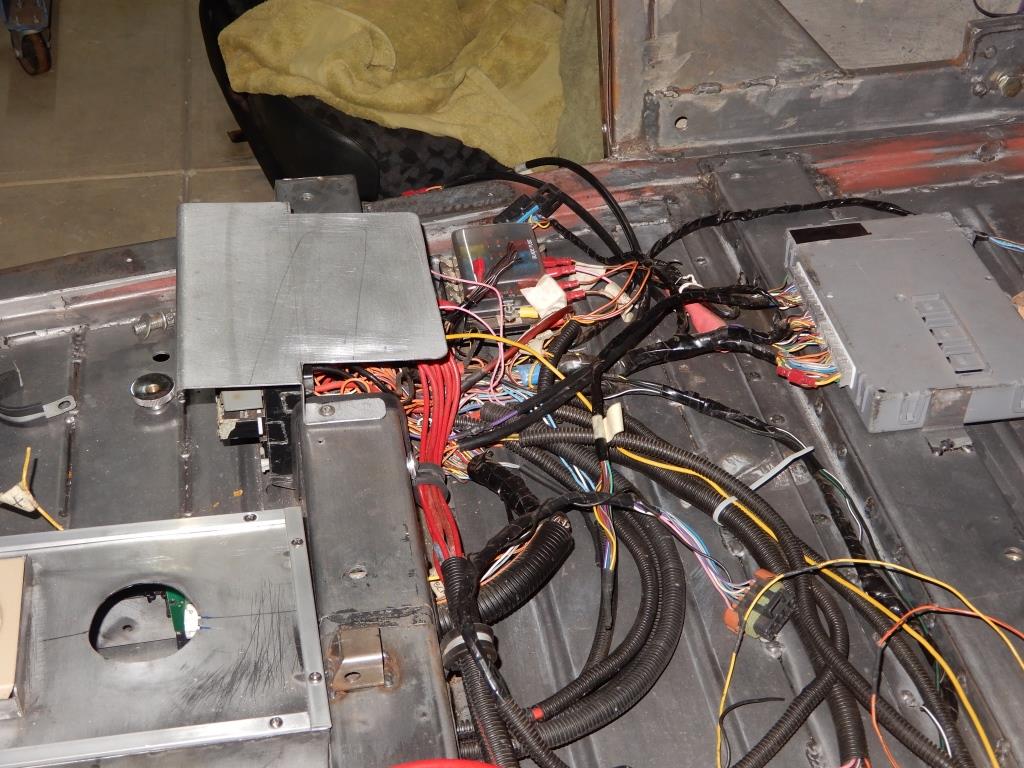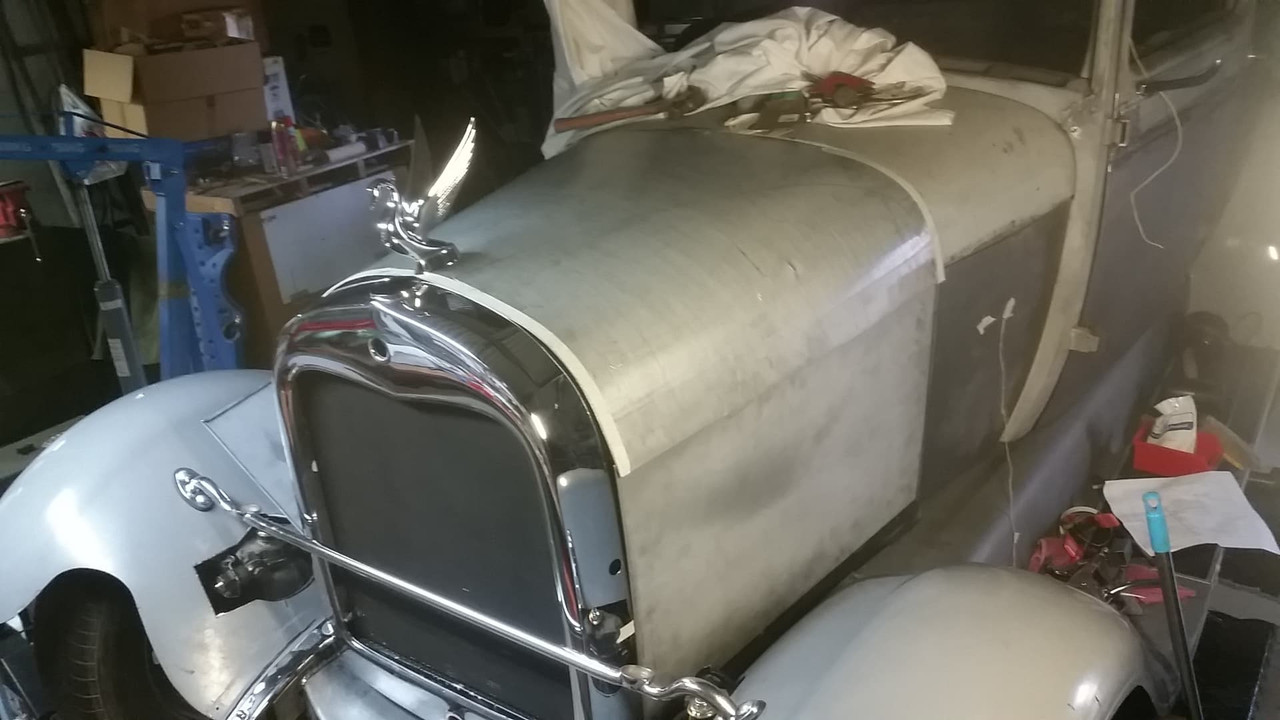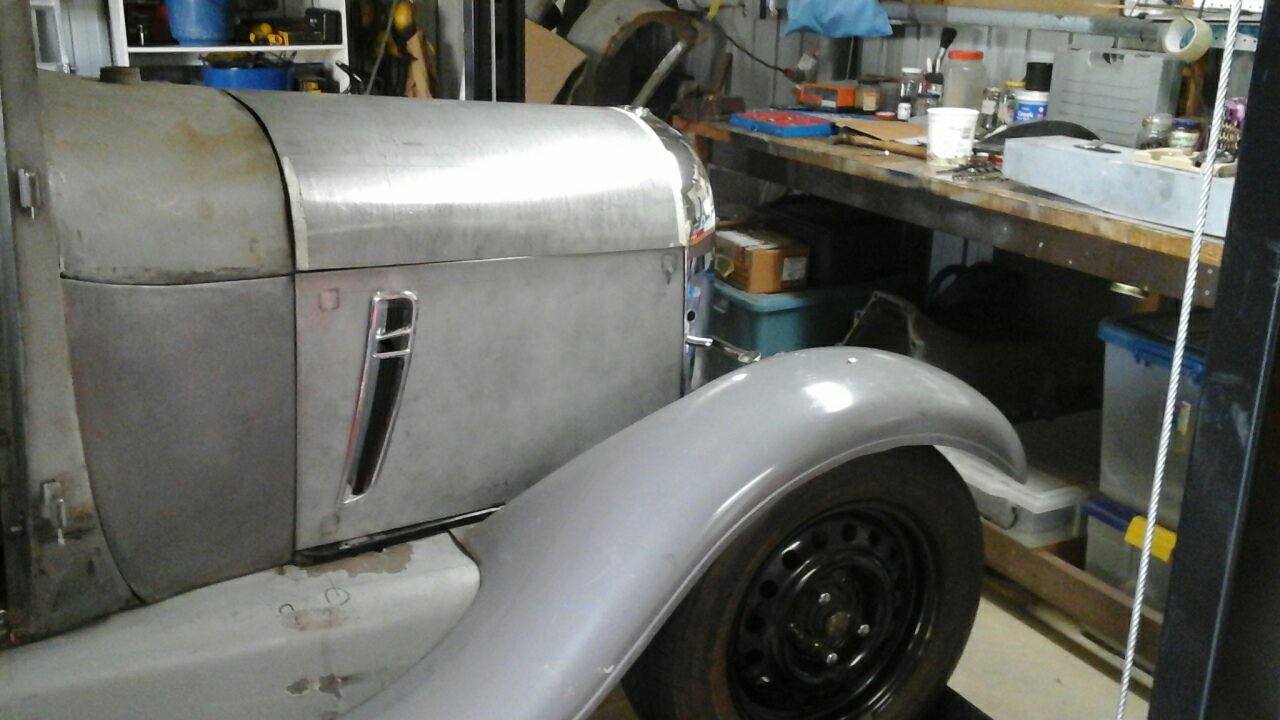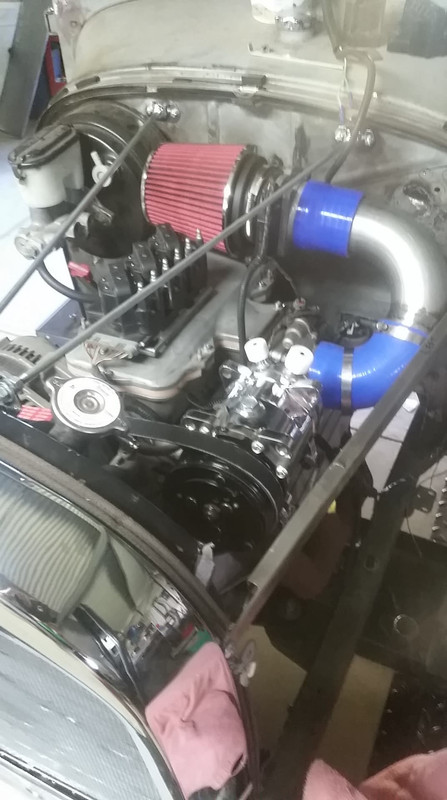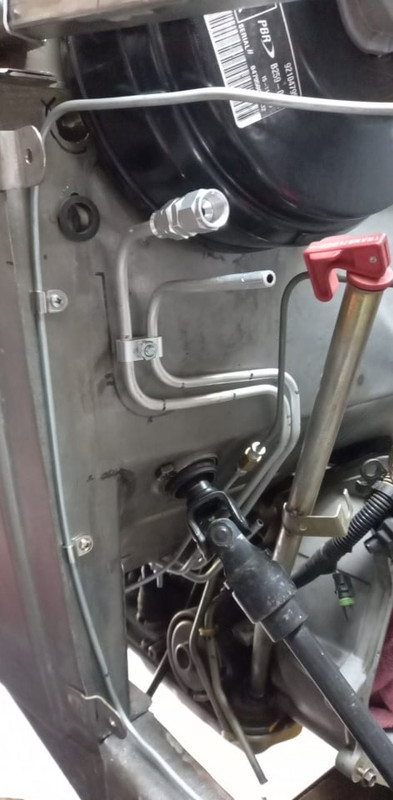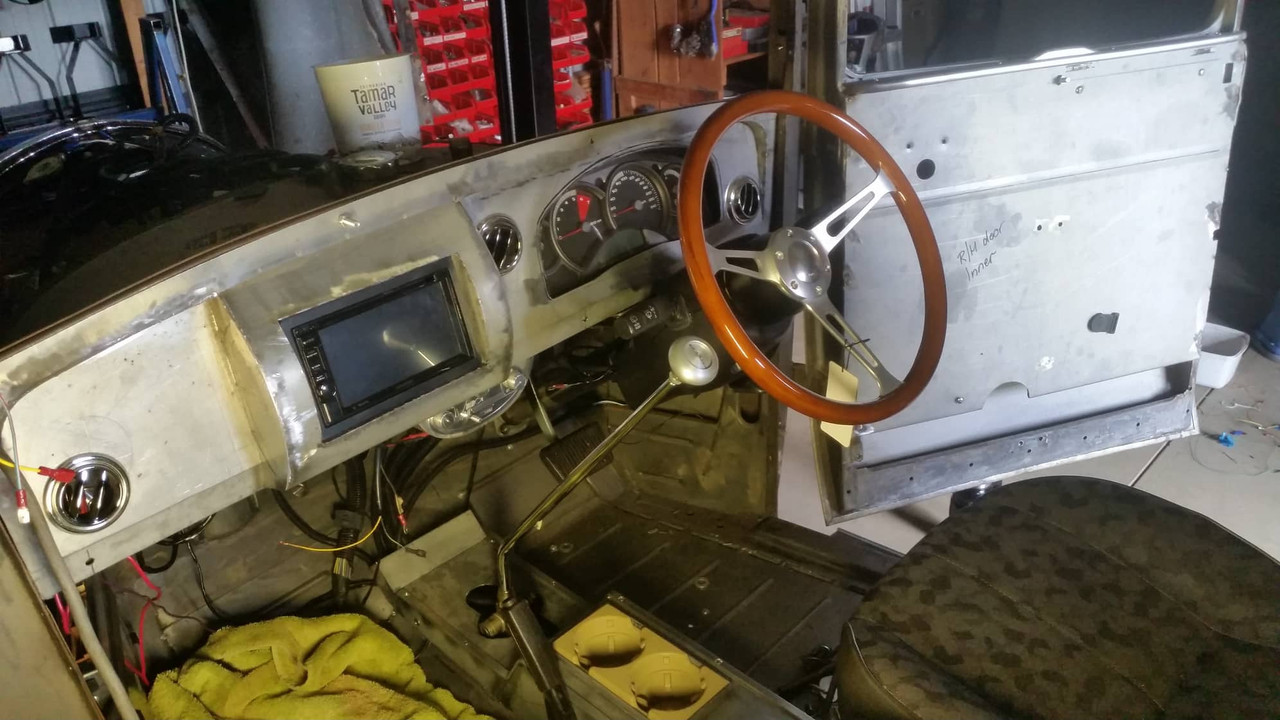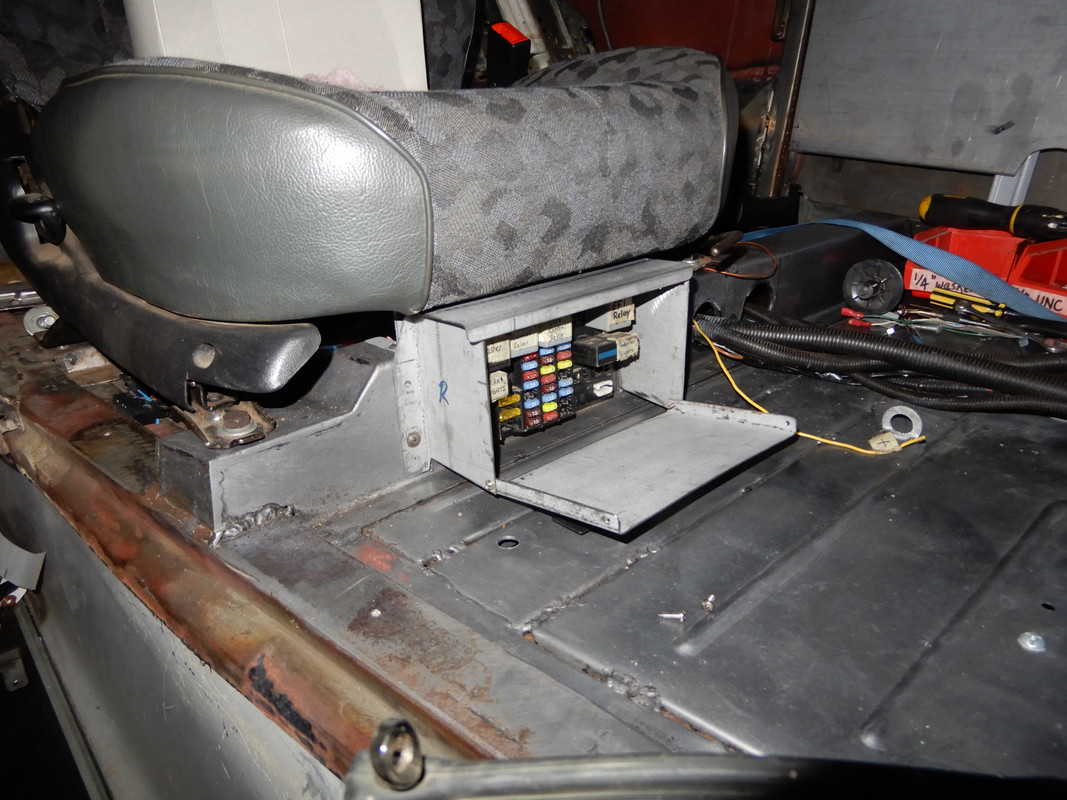 ---
Posts: 11
Joined: Sun Apr 08, 2018 12:38 pm
Your Rod is looking good Peter. I feel your pain as it took me 4 years to get my 1972 Beetle on the road and then I have spent the last 10 years modifying and changing stuff. But it keeps us a home where the missus can find us.
The dash is looking neat, nice and simple and I see the changes you have made since your original concept. So many little things to do before it is up and drive able.
I see you have fitted a Lokar shifter - cable or fixed?
I will be fitting the Lokar cable shifter to the van as well since it has a bench seat for the two passengers. Boy are they dear. Been quoted $700-$800 for a 22in lever in black. Then I will need a gear display as well, nearly as much as the shifter, as I will be using the original Ford instrument cluster.
Yes, looking forward to the loom getting back to me as I cannot fit the engine without it due to the engine sitting so close to the firewall and under a cowl section. Installing the engine will also be difficult as the cowl means that I cannot use a crane, the engine will have to come in from the front an up into place. So I have modified a transmission lifting jig to hold the engine onto my jack. I will be fitting out-riggers to the jack to stop it from tipping over. The transmission will have to come under the van from the side and then be man-handled onto the jack and then lifted into place - my worn out back and shoulders are already aching in anticipation of that saga. LoL
I had to change the throttle pedal assembly from an electronic to cable operated version. So I modified the original VY Commodore assy and managed to fit in to the left of the steering column on studs already fitted to the firewall. Also was able to use an existing hole for the cable to run through. The pedal shaft was modified to allow for a custom pedal height - flat with the brake pedal. In the picture it looks like a funny angle but in practice is really comfortable and easier to modulate than the Ford item.

I am interested in seeing more photos of your project and also hearing of the challenges, dramas and wins you have had. It gives me ideas for solutions to my problems. I am happy for you to send them directly to my email if you prefer.

Good luck and keep in contact.

Cheers
David
---
Who is online
Users browsing this forum: No registered users and 1 guest