Posts: 10296
Joined: Sat Feb 28, 2009 9:05 pm
Location: Tenambit, NSW
I was going to post a thumbs up but I think biggvl has done enough for everyone

No matter what the question is, the answer is always more horsepower!

Just starting out? Have a read of the getting started guide
Basic tuning of a delco ECM with $12P thread
Advanced tuning of a delco ECM with $12P thread
---
Posts: 3290
Joined: Thu Apr 09, 2009 12:31 pm
Good work, that fairly much puts all the info together in easy to manage bites for any beginner

(cause I think this thread could use just a couple more

)
---
Biggvl wrote:

The1 wrote:added a new guide for chip burning, bin stacking and verifying data.

.........

Thankyou

















































And one for the road

Your Local Aussie Reverse Engineer
Contact for Software/Hardware development and Reverse Engineering
Site:
https://www.envyouscustoms.com
Mob:+61406 140 726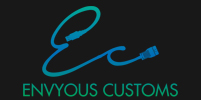 ---
Posts: 145
Joined: Mon Nov 09, 2009 4:56 pm
Location: Perth
Thank you everyone!

---
Hi there I'm new . Is there a PCM hack plug in for a rb30 vl motor if anyone no s please
---
this question should be in its own topic, but heres a quick answer: rb30 stock ecu is not supported. You would need to swap in a delco. This is possible, but probably not a good first project. Once your familiar with the system and have a decent understanding of delco tuning, you could do this. You'd need to swap in high impedance injectors, add a MAT, swap the MAF for a MAP and do some magic to make a trigger system work. This would be either installing a position sensor on the front of the engine, or using the nissan CAS with one of VL400s custom ignition modules. You'd also need an auto TPS to get a 0-5v signal. Search these topics on this site to find more information, and if you are prepared to give it a go start up a new thread.
---
The factory ECU uses a standard 28 pin EPROM and there is a rough ADX around here somewhere for the RB30 tune so you can make some changes via Tunerpro with a standard chip burner. You would need to remove the original chip and put a socket on the board though.
---
Thank you gents . I will have to have a good read and see witch way I will go .
---
How do I use kinjflow or ve by histogram ect in tunerpro
---
I put a link to the injector rate calculator near the top of the FAQ. It used to set the injector flow rate. Then the VE by histogram can be used to get a general idea of how to set up your VE, but note that it wont dial it in perfectly. Most people have more success by keeping spikes out of the VE table, logging with with a wideband. then observing trends in a given area. Then make changes to adjust that area and blend it in with the table around it to keep it reasonably smooth. Then repeat.
---
Who is online
Users browsing this forum: No registered users and 8 guests