Jayme wrote:I personally think the cam sensors are a red herring... look at the real actual differences between your car and one that works.. you said the engine and harness and PCM combo was running... 2005 model. the only difference is you stuck it in a 2007 model body. by 2007 Holden was selling VE's in the sedan, so your 2007 VZ Ute probably has Body wiring loom Differences from the 2005 and may have more in common with a VE.

if you can find any simple pinouts of anything in your car, that has a 2007 plug on one end from your body, and a 2005 plug on the other side to your engine, you will probably find a difference. an earth here or there or a power pin somewhere different in the 2007 body plugs that just so happen to cause the symptom of cam sensor issues. cam sensors may just be a symptom of a weird wiring difference between the 2007 body plugs and 2005 engine plugs.
Hi Jayme
That makes sense to me, thanks that gives me somethings to check

has anyone on the forum have the pinouts so I can compare them? 2007 and 2005 ECU to body pinout. I really appreciate all the help I have received in this forum, it's a great forum

---
so basically compare this below with the newer pinout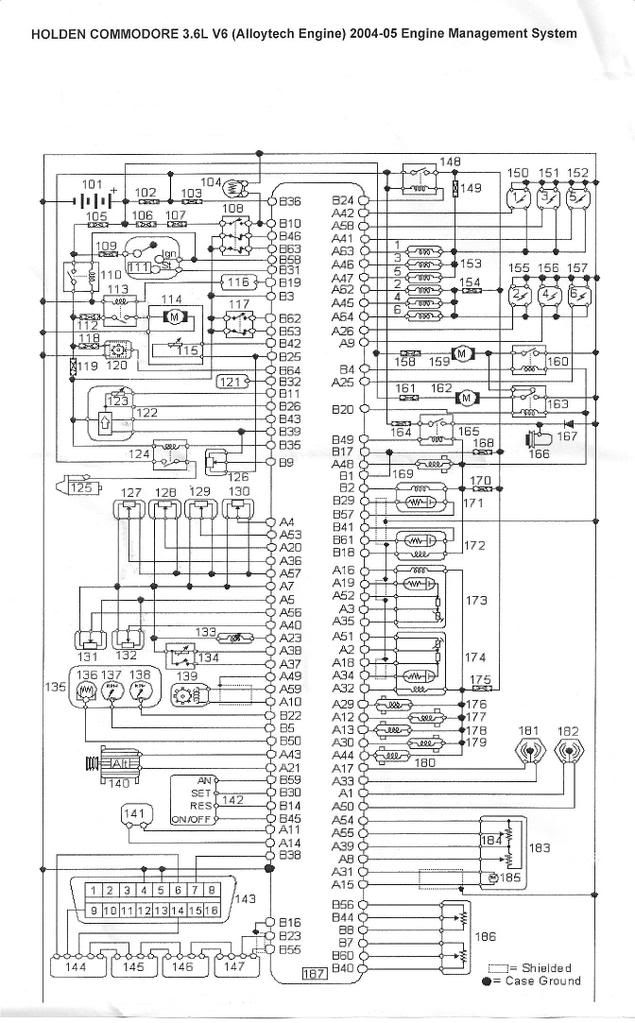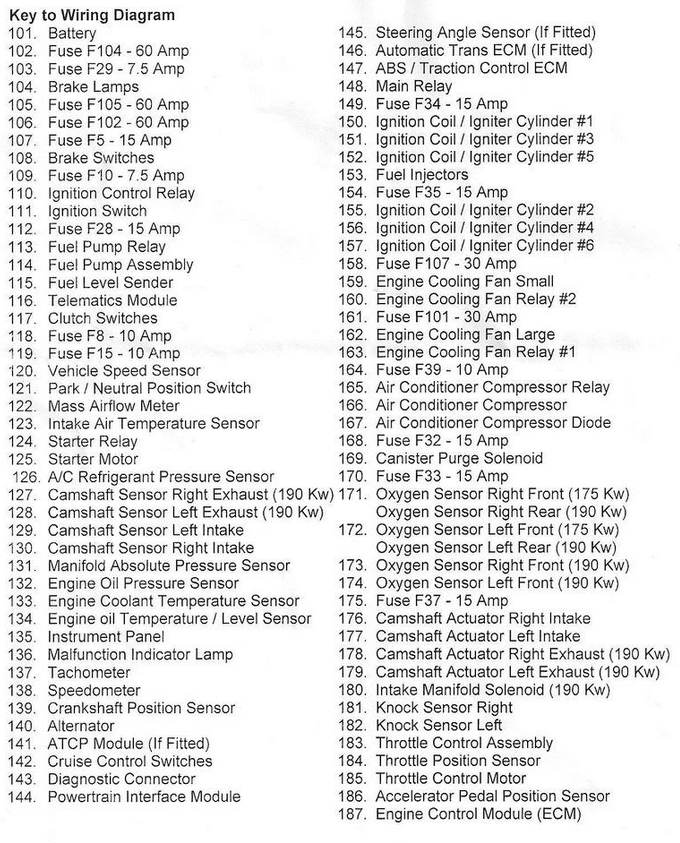 I can't find the 07 wiring diagram on the web

---
should I just buy an 07 engine loom? how will I know it's the right one and not the same as the 2 I already have?

has anyone in the forum got one

the 05 and 07 engine loom must have different part numbers (do they) anyone know them?
---
Hi Guy's back again

I swap the cam wires around and it made no difference at all

so it's a red herring for sure, I'm not looking at cam wiring anymore!
So I went looking around at the engine looms the one in my car at the moment is number 92172070 the other engine has loom number 92068501
VZ V6 Calais Engine Wiring Loom = 92172070
can not find info on loom number = 92068501
Could it just be a loom swap? (my body loom and computers are programed up as an 07) is this the loom I'm looking for 92068501? to match it all up? what is loom 92068501 out of, anyone know?
---
Hi Guy's
Just got off phone to holden FFFAAARKKKK YES!!!!

92068501 = vz 2007 ute! so when the last guy did the engine swap put the right loom on the motor he put in (maybe the motor was not a runner!) Going to swap looms and see it if works.
Do you think I'm heading it the right direction?

---
Posts: 2407
Joined: Sun Aug 02, 2009 9:16 pm
Location: Bayside, Melbourne, Victoria
What engine controller is it using & what is the software version on it(need scan tool or similar to read it off).
---
Hi VX L67 Getrag

ECU that come with motor
original ECU
Both programed as 06 VZ ute now ECU say's 06 ID tag on ute say's 07
---
Posts: 2407
Joined: Sun Aug 02, 2009 9:16 pm
Location: Bayside, Melbourne, Victoria
Thats strange, there both using same calibration but the 2005 should have the earlier cam phasers & different cal to suit!

But either way they should be the later type cam phasers & should be a small plastic pickup on the cam sensors & not the earlier metal bucket type.
---
Yes I know the one your talking about! I can pinch some from my brother on the weekend, So swap loom and sensors and see what happens? are the cam phasers different?
---
Posts: 2407
Joined: Sun Aug 02, 2009 9:16 pm
Location: Bayside, Melbourne, Victoria
I don't think the looms are different just need to match the right cam phasers with the right calibration!

But I think from memory the pickup on the front of the camshaft is different too, so in short phasers & pickup for phasers need to match the calibration!
---
Return to Engine/Transmision Mechanical
Who is online
Users browsing this forum: No registered users and 2 guests