Ha I see the difference in the cam phasers!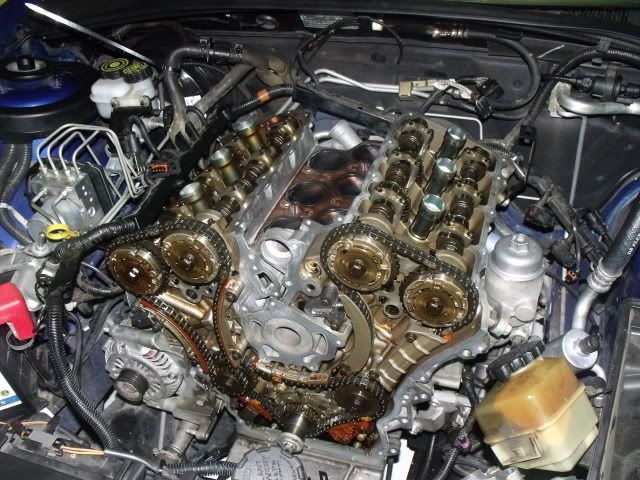 ---
Hi Guy's with the cam phasers are they easy to swap get off? how do you re align them? I've done timing chains before but never cam phasers...

I have the cam locking tools
---
Do you just swap the entire phaser with the gear? are the chains the same?
---
You mean after all this you didn't pull the covers???
According to chemistry, alcohol is a solution...
---
I tried to show you guy's in page 3 see video from a few posts back
you can see it's the wrong one I didn't know then, I do now thanks to all the help here!

I'm an Alloytec Virgin!

Give me a 1jz twin turbo any day!
---
Hi Guy's where is the donation

link for this website? had a look around cannot find it?
---
Didnt realise you had flashed it with an 07 Tune... it all makes sense now.
hope it works ok when you dump the 07 cam plates on it.
otherwise maybe get your mate to flash it back to an 05 tune, link BCM PCM PIM again and give that a go?
---
Hi Jayme

I did try that but it didn't work. I guess because of the ecu to body loom is 07. So looks like have to make it all 07

Will post results next weekend

---
Hi Guy's

With the cam phasers is it possible to get them off without removing front engine cover? can you lock the cam and chain and get them out with the rocker covers off?

like this just to swap them

---
Yes it is, you need to lock the cams, mark the crank location, use a long thin screw driver to push the tensioner back and another person to swap the cogs.
According to chemistry, alcohol is a solution...
---
Return to Engine/Transmision Mechanical
Who is online
Users browsing this forum: No registered users and 2 guests