If you have a legit licensed copy of tunercat, or can find someone who does you can buy the P12/P12b definition pack from there, and then you can edit tables and flash/read or compare the .cal files it saves and locate tables that way. Due to the way the licensing happened though (the product being bought by JET many years ago) you need to find someone who bought it before then as JET is not updated enough to have the newer definitions, and due to the licensing agreement with jet they do check and enforce who you are and your pre-existing license if you buy online before they send the definition.
---
So how does it work if you have a car that's new enough that Jet can't or won't support it? They quit updating after 2016 when the 5 byte stuff came out. But Cats goes into 2018.
---
if you bought cats before then, you just download and install the updates, and buy newer definitions if you need them. I believe the agreement was that cats can continue to support their existing customerbase, and they did just that. Also moates roadrunner was an existing agreement, and it was possible to buy that to become a cats owner up until very recently when moates closed down. If your a Jet owner, I think you are out of luck. Someone correct me if there are recent updates for existing users. The most recent update on their public site is quite old now.
---
---
Posts: 394
Joined: Wed Jul 05, 2017 8:30 am
Location: North TX, USA
Yea, a bit out of most people's price range.
Probably not a bad deal for a shop that does tuning full time and can recoup the near $8,000 price tag!
Mike
---
So I've been working on a defining a LNF cobalt med9.6 file. Funny enough gm saab and opal variants all use the med9.6 ecus. Unfortunately I can only find the damos for the 2.8t saab, and they are a bit different so finding maps is a bit challenging with what I have so far however I am making headway and I do plan on posting the map pack when Im done and have confirmed everything. Someone on the trinonctuning forum claims to have the 4 cylinder damos but is acting like a gatekeeper and wont openly share offered to pay too with no reply.

Ill be getting back to defining the p12 file I've been working on later tonight when I have some free time, posting my finding as usual.
---
Added speed limiter, overspeed and underspeed tables
Attachments

123.jpg (172.35 KiB) Viewed 1034 times
---
Lowlyfe1 wrote:Added speed limiter, overspeed and underspeed tables
What sort of matrix style application are you developing in?!

Great work though!
Your Local Aussie Reverse Engineer
Contact for Software/Hardware development and Reverse Engineering
Site:
https://www.envyouscustoms.com
Mob:+61406 140 726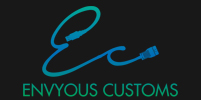 ---
---
Gatecrasher wrote:Looks like WinOLS?
That it is.
Hopefully tomorrow night I have more time to jump back on the project.
---
Return to GM LS1 512Kbyte and 1Mbyte and newer
Who is online
Users browsing this forum: No registered users and 4 guests